ANNOUNCEMENTS
FREE Love and Logic Parenting Sessions!
Love and Logic is a way of working with children that puts parents back in control, teaches children to be responsible, and prepares young people to live in the real world, with its many choices and consequences (adapted from www.loveandlogic.com). Free childcare and dinner provided!
Register: Sign up by Wednesday, December 19th. Registration forms can be found attached here or in the main office.
Dates: Every Wednesday from January 9th – February 13th, 5:30 – 6:30 PM at Cole Elementary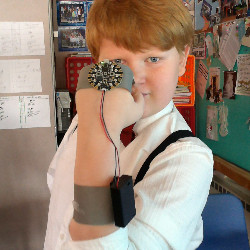 Coding, it's what we do.
Celebrating an hour of code throughout the month of December.



Cole Elementary Christmas Program

December 17, 2018 at 12:30pm in the Administration Building 2810 House Avenue
Pre-K and Kindergarten Program:

December 19, 2018 at 2:00pm in Cole Elementary Gymnasium.
Winter break will begin on December 20, 2018 and we will return on January 2, 2019.
The Boys & Girls Club – Cole Site and United Way's Community Schools initiative are teaming up to host a FREE Healthy Habits Family Night for Cole and Hebard families from 5:30 – 7:00 pm on Thursday, November 29th at Cole Elementary. Families are invited to join us for free giveaways, door prizes, a free dinner, interactive activities, and information on local resources! Organizations and agencies from throughout Cheyenne will be there to share important information, provide resources, and answer your health questions. For more information contact Catherine Villnave at catherine@unitedwayoflaramiecounty.org or 307-365-9631.
Parents, please take a minute to share your feedback with us on The School Climate Survey which will be open until November 19, 2018.
Thank you,
Mrs. Charla McClinton
Mr. Kris Klopfenstein
Cole Elementary
Principal and Vice Principal
Boo Bash Friday Oct 26, 2018
5:30pm-7:30pm
$1 Pizza, $0.50 soda

PLEASE REMEMBER TO DRESS YOUR KIDDOS APPROPRIATELY FOR THE WEATHER!


http://www.laramie1.org/emergency-and-weather-closure-information-5c758c13/indoor-recess-guidelines-79475e16


No School October 18th, 2018